In previous weeks, we looked at Ways to Make Money With Facebook, and Ways to Make Money With Twitter. In this post, I'm going to discuss ways to monetize another social media giant known as Instagram.
Due to the fact that Instagram is mainly an image based social platform along with it's massive popularity, some unique opportunities have emerged that definatley should not be ignored. From an advertising standpoint, Instagram is the perfect platform for brands to promote their products or services and reach a massive audience. Take a look at the following statistics:
1 billion people use Instagram every single month, and 500 million people use Instagram stories on a daily basis.
63% of Instagram users log in at least once per day.
200 million Instagram users visit at least one business profile daily.
Over 75% of US businesses will use Instagram in 2020.
The above stats should tell you that Instagram brings with it the potential for huge opportunities for those who capitalize on them, so I'm now going to discuss some of the opportunities that I can personally think of off the top of my head.
---
The Digital Hustler's Resources Vault
---
48 Ways to Make Money With Instagram
Instagram is a unique platform that brings with it quite a few unique opportunities. This is why the majority of businesses are starting to use Instagram as one of their major marketing avenues. Below you will find quite a few ways that you can begin making money using Instagram right now. These are things that people are already successfully doing, so if they work for someone else, you can get them to work for you too, and you can use my nifty Instagram Toolbox to help you.
1. Sell Your Photos
If you are a decent photographer, you can showcase your work on Instagram, and sell your photos through a stock photo company such as Crestock or Dreamstime.

2. Showcase Art & Handcrafted Items
If you are an artist, Instagram is a perfect place to display photos of your art. You can include the URL for people to purchase your work in the description underneath each photo, so when somebody wants to buy one of your art pieces or products, all they need to do is visit that URL which takes them directly to the checkout page.
3. Real Estate Photography
This is a service that you can offer real estate agents and property owners looking to sell their property. They need photos taken of the properties that are being listed for sale so that they can show them to potential buyers and, if you can take good photos that make their listings look appealing, you can easily charge for this service. Over time you'll build up a portfolio which you can showcase on Instagram.
4. Vehicle Photography
This service is similar to real estate photography, accept you'll be taking photos of vehicles that people want to sell. As you build up your portfolio, you promote your work on Instagram. This service does not need to be limited to cars, trucks and vans. You can also offer this service to those looking to sell boats, motorcycles, RV's, quads, dirt bikes or any vehicle really.
5. Event Photography
Their are numerous events that people need photographers for such as weddings, birthday parties, tradeshows, corporate events, school dances, sporting events and many others. This is another service that you can easily promote using Instagram. If you have an awesome portfolio, and your services are reasonably priced, people would be happy to hire you.
6. Product Photography
More and more people are getting involved with e-commerce, selling items through Amazon, Ebay and other platforms. Of course, these people need good photos of their products that they can post online for potential buyers to see, but not everybody has a knack for it. If you have a talent for taking professional looking photos of items that people want to sell, and you make this service inexpensive for people, you'll begin to make good money as you build up your client base.
7. Culinary Photography
Here is yet another type of photography service that you can promote using Instagram. This is a service that you can advertise to chefs, restaurant owners and catering companies.
8. Sponsored Grams
The idea here is the same thing as doing sponsored posts, but for Instagram. If you have a large enough Instagram following, many brands would pay you for sponsored content that promotes their brand.
9. Affiliate Marketing
Anyone can monetize their Instagram account using affiliate marketing. If you're going to try this, then promoting physical products is your best bet. What you need to do here is post photos that arouse curiosity or make people want to see more, and in the description below each image you would put your affiliate link. There are quite a few PPC (Pay Per Click) ad networks that you can work with, that way your income is not dependent on people making purchases, they simply need to click on your link for you to get paid. One such network like this is Social Clicks.
10. Instagram Manager
Many business owners recognize the value of promoting their brand on Instagram, but they are too busy to manage their brand's social profiles themselves so they will often outsource this work, why not be the person they outsource it to? As an Instagram manager your responsibilities would include posting daily content on behalf of your clients, responding to messages, and weeding out inactive followers.
11. Instagram Influencer
If you are one of these people who are lucky enough to have a humongous following with hundreds of thousands of followers, then you are considered by advertisers to be an influencer. Many advertisers are chomping at the bit to have certain influencers promote their brands and are willing to pay them handsomely. I recommend signing up with a good influencer ad network like Ifluenz, because they will find the best brands to partner with for you so you can focus on growing your following.
If you know how to build up Instagram accounts with a huge following, and being a paid influencer doesn't appeal to you, then you might want to consider building up and flipping Instagram accounts. You can then list your accounts for sale on platforms such as Fame Swap which is a marketplace for Instagram accounts & YouTube Channels.
13. Product Reviews
Instagram is a great Avenue to do reviews of physical products. There are two ways to monetize this. You can either offer paid reviews where brands compensate you for reviewing their products, or you can monetize your product reviews with affiliate links and, in some cases, you can even do both.
14. Print-on-demand
There is no shortage of platforms available where you can sell your original designs on tons of different products. As you design different products to sell, you can, of course, showcase them on Instagram. One awesome print-on-demand platform you can try is Printify where you can set up your own online store for free and sell your designs on tons of different products.
This is another platform for influencers to monetize their Instagram accounts. If you believe that you have a large enough following to be considered an influencer, consider selling your influence on Viral Accounts.
16. Content Marketing
Many brands are interested in providing their products or services through Instagram. You can offer your services as a Content Marketing Consultant. If you get good results, many brands will pay you big bucks to continue promoting them.
17. Content Provider
Coming up with ideas for new content everyday is not always easy. You can create and post content that you think would appeal to brands in specific industries, and sell that content directly through Instagram.
If your Instagram profile has at least 50,000 followers, you can sell shoutouts on this platform starting at $100.
19. Instagram Stylist
If you are a stylist and you're not promoting your work on Instagram, wake up! Instagram is the perfect place to promote your talent.
20. Sell Fashion
Instagram is ideal for showcasing fashion. You can take photos of yourself modeling different fashion items and monetize those photos with affiliate links, or by selling items yourself directly.
Link My Photos enables you to monetize your Instagram by getting your followers from your photo feed to your awesome content. Link My Photos also enables you to sell through your Instagram feed by linking your PayPal.
22. Travel Photography
At first, you may not have the capital to travel all of the time, but this is something that you can do everytime that you go on a trip or a vacation. Whenever you travel, make sure to take a lot of great photos of the scenery, and of the attractions that you visit. If you have photos that look like they can be on a postcard than your photos are sellable. Who buys travel photos? Hotels, airlines, travel magazines, travel agents, you get the picture. Showcase your photos on Instagram.
23. Animators
This is another skill that is perfect to promote on Instagram. As you progress in your career, use Instagram to develop a portfolio of your work.
Shoutify is another online marketplace for buying & selling Instagram shoutouts.
25. Modeling
Here is yet another career that can be showcased on Instagram. Use your Instagram account to build your profile and promote your work.
26. Photo Editing
If this is something that you're interested in or are currently doing, you'd be crazy not to show off your work on Instagram. How you would do so would be by showing before and after photos side by side in the same image so that you can make your skills stand out.
27. Meme Design
Memes are extremely popular, and I don't feel as though they are going to go out of style anytime soon. People love memes and if you are good at designing them, you can showcase them on Instagram, and sell the rights to them.
Marketplace for Instagram trading that is free for both buyers & sellers.
29. Infographic Design
Infographics are extremely popular among internet content creators, because readers love them. Infographics often drive a lot of online traffic, and many content creators know this, but they're not all great at creating infographics. If this is something that you have a knack for, you can offer this as a service to other content creators and promote your work via Instagram.
30. Graphic Design
Are you a professional graphic designer? If you are, are you promoting your work with Instagram? If not, why not?
Turn your Instagram into an online store within minutes!
32. Logo Design
If this is something that you have a talent for, Instagram is certainly a great Avenue to show it off. A lot of people are willing to pay hundreds of dollars for a great logo. Cha-ching!
33. Sell Photo Products
There is a website called Create Photo Calendars that enables you to make money selling photo products & merchandise. You can set up your own online store for free, and sell your photos on several different products which, of course, you can promote with Instagram.
This is an awesome platform that enables you to sell products to customers right within your Instagram comments. Think of your Instagram page as your E-commerce website, and the comment section as your add-to-cart button. Paywitty is free to set up, and they only take 2% of all your sales.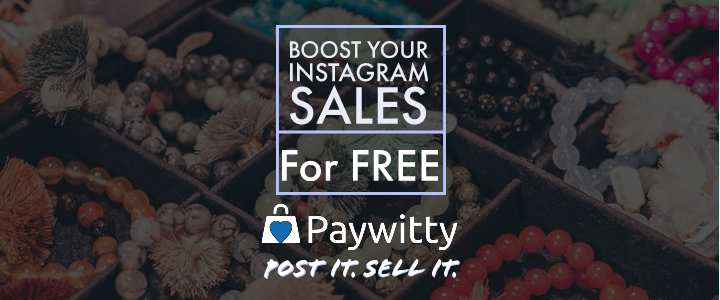 35. Pet Photography
If you like animals you can offer your services as a pet photographer,  and promote on Instagram. Who would you offer these services to? Pet stores, dog groomers, vets, and anyone in a business involving pets.
36. Illustrators
Here's another profession that is ideal for promotion on Instagram.
This is a quick & secure social media marketplace where you can sell your Instagram account or any other social account that you have.
38. Photography for service providers
There are tons of independent service providers, such as landscapers, gardeners, and interior decorators, that need great photos of their work so that they can promote their services. This is a service you can offer and promote through Instagram.
39. Dropshipping
This is a business model that works great with Instagram. There are numerous dropshipping companies that you can sign on with for little or no cost, and Instagram can be one of your advertising mediums. Some great dropshipping suppliers I recommend checking out are Ali Dropship and Dropship Me.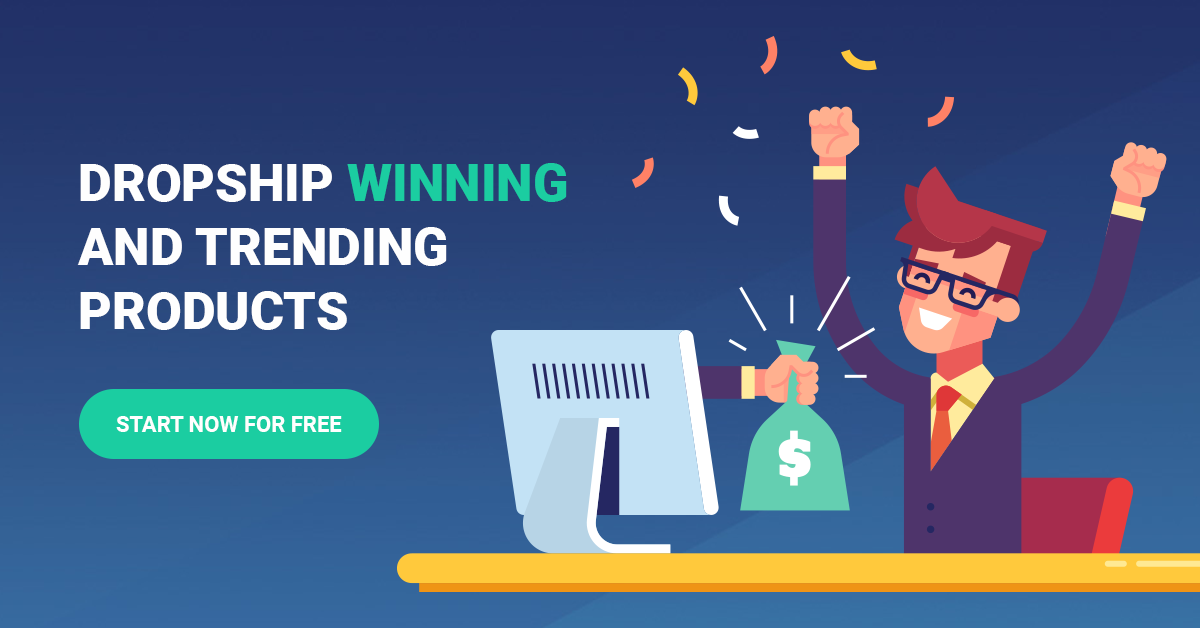 Buy & sell Instagram accounts with real followers.
This is for those of you who are interested in getting into the adult industry. With Fan Centro you can monetize your fans with private pay-to-view profile feeds and premium Instagram accounts.
42. Sell Instagram Knowledge
If you know a thing or two about Instagram marketing techniques, building your following or becoming an influencer, you can monetize your knowledge by packaging it into an online course or an ebook which you can then sell.
This is another option if you are interested in the adult industry. If you are a webcam model or would like to become one, Memershyp Club enables you to sell access to your private Instagram.
Yet another option if you're in the adult industry. This one is a little strange. Instafeet enables anyone to connect to admirers of their feet and get paid for their exclusive content on Instagram.
45. Generate & Sell Leads
If you are good at growing your following, this one is for you. The majority of your followers probably have some common characteristics, characteristics that are exactly what certain advertisers are looking for. As long as you stay compliant, you can sell your followers' contact info to different advertisers.
Turn your Instagram photos into a profitable online business with the world's fastest growing mobile photography community.
47. IGTV Videography
If you have a knack for creating videos that attract viewers, you can offer this as a service to advertisers who need promo videos for their products or services.
48. IGTV Monetization (Coming soon)
At a VidCon fireside chat, Jim Squires, vice president of business & media for Instagram, said monetization would come "soon", although he didn't say when or how it would work. One thing is for sure is that, if it came out of the mouth of a vice president at Instagram, then it is a for sure thing. Now, I like to follow all the latest news on all the major social networks including Instagram and, based on what I've seen from them since I started following social media news closely, I'm predicting that Instagram will enable IGTV monetization in the second quarter of 2020, of course I could be wrong.
---
Apply to Join
---
Closing Thoughts
I just listed for you almost 50 different ways that you can make money with Instagram, so I'm sure that you can get one of them to work. Also, I would like to point out that, of the monetization methods that I discussed, many of them can be combined with one another creating multiple sources of income. I would also like to mention that the activities that I've listed in this post are just the ones that I could think of off the top of my head. Now, it's your turn.
What are some other things that you can think of to do to make money with Instagram or IGTV? Tell us your ideas in the comments below.
Thanks for reading.
Sources
Profitableventure.com. (2019). 50 Best Instagram Business ideas for Beginners in 2020 | ProfitableVenture. [online] Available at: https://www.profitableventure.com/best-instagram-business-ideas/ [Accessed 19 Dec. 2019].
About the Author <!– Bio may contain link markup, a. (2019). 37 Instagram Statistics That Matter to Marketers in 2020. [online] Hootsuite Social Media Management. Available at: https://www.google.com/amp/s/blog.hootsuite.com/instagram-statistics/amp/ [Accessed 19 Dec. 2019].
This post may contain affiliate links. In the event of a sale, I may earn a small commission, at no cost to you.